Two Efficient Ways of Capitalizing on Growth of Online Marketplace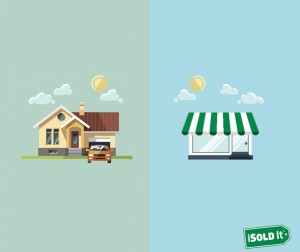 The online marketplace grows by leaps and bounds every day and catering to that booming market can be a lucrative proposition, especially if you have a proven system in place that allows you to do so with minimal risk.
Owning your own business can be satisfying and becoming an iSOLD It franchisee lets prospective entrepreneurs get a slice of the online action while keeping overheads to a minimum. This is especially attractive for first-time business owners who might not have the resources or marketing muscle to stand out on their own. Following the proven system of a national franchise like iSOLD It allows franchisees to participate in a thriving business venture with low start-up costs and a strong support system.
Even better, you can become an iSOLD It franchisee one of two ways:
A full-service iSOLD It is offered as a combined Postal Connections and iSOLD It store. This combined iSOLD It store has all the training, turnkey store set-up, installation, marketing and advertising support necessary to kick off your business venture on a strong foot with the added bonus of operating within a well-trafficked store.
A second option is the iSOLD It @ Home model, which allows for the business to operate out of the franchisee's home. The franchisee still receives access to key fixtures, equipment and the software and supplies needed to execute the online sales process thoroughly.
Whichever model franchisees choose, there's an iSOLD It that is just right to nurture their entrepreneurial ambitions. iSOLD It is the franchise of the future.
Learn more about how you can become an iSOLD It's franchisee.