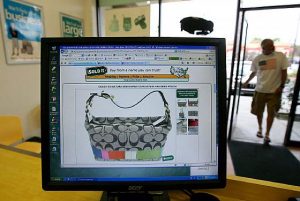 Owning your own business can be satisfying and becoming a Postal Connections/iSOLD It franchisee lets prospective entrepreneurs get a slice of the online action while keeping overheads to a minimum. This is especially attractive for first-timers who might not have the resources or marketing muscle to stand out on their own. Following the proven system of a national franchise like Postal Connections/iSOLD It allows franchisees to participate in a thriving business venture with a low start-up costs and a strong support system.
Even better, you can use iSOLD It's proven selling service to drive revenue in two ways:
The most popular option is a Postal Connections store with the added iSOLD It department as a major profit center. Postal Connections stores offer many business service options to customers on the go as well as many specialized hard to find services. That's why an iSOLD It department is a perfect fit! Many people new to online sales find the whole process of listing items themselves very confusing. iSOLD It is the perfect solution to assist those customers with selling items online through eBay and other online ecommerce sites. With the extensive training provided, you will become an onlines sales expert.
The other option is the iSOLD It @ Home model, which allows for the business to operate out of the franchisee's home. Franchisees are provided with the training, key fixtures, equipment and the software and supplies needed to succeed in the ecommerce world.
Whichever option you chose you will be provided extensive training prior to opening as well as ongoing training and support for operations and marketing throughout your tenure as a franchisee to enable continued success in the online ecommerce business arena.
Whatever method you choose, there's a version of Postal Connections and iSOLD It that is just right to nurture your entrepreneurial ambitions.
Learn more about how you can become a Postal Connections and iSOLD It franchisee.