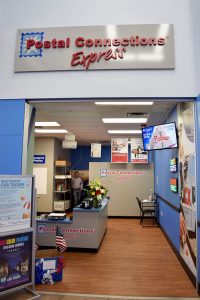 Exciting news from the iSOLD It/Postal Connections family – Postal Connections Express® has added a new online resale service – iSOLD It – which is now available to customers in Redmond, Oregon.
iSOLD It, the nation's premier service for selling merchandise on eBay, Amazon and Craigslist, will now be available to Redmond residents who lack the time or knowledge to sell on the internet.
"The decision to offer iSOLD It services at Postal Connections Express® stemmed from our commitment to make our customers' lives easier," said Pete Pierce, owner of Postal Connections Express® in Redmond, as well as the Postal Connections store in East Bend. "Situated within the world's largest retailer, this new capability will allow us to provide an amplified degree of service and convenience to customers in the digital shopping world."
The option to add iSOLD It into an existing Postal Connections or Postal Connections Express® is just another way that franchisees can bring in additional revenue sources.
As you consider the iSOLD It franchise opportunity, bear in mind that we have something for everyone! Whether you're looking to pursue your entrepreneurial ambition with your very own business or if you're a veteran who wants to take the next step in your career, we have multiple opportunities that allow you flexibility and freedom!
For more information about Postal Connections franchise opportunities, click here.