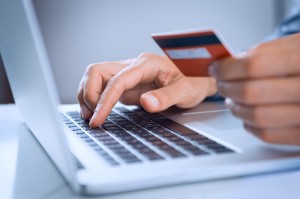 iSOLD It continues to grow its reputation and credibility as one of the leading consumer services franchises, continually expanding its concept into new, lucrative markets across the country to better serve local communities.
The consumer services sector has showed continual growth – consistently ranked as one of the top performers as far as small business profitability, the sector shows more than 12 percent net profit, nearly tripling the numbers of the retail industry altogether by comparison.
When franchisees join iSOLD It, they understand that they're filling a need in their respective markets, offering top-notch consumer services capitalizing on the future of e-commerce. With access to marketing and public relations support as well as ongoing training and education, iSOLD It's team members have the unique opportunity to experience a truly turnkey business opportunity.
Established in 2001, iSOLD It is the premier service for selling merchandise on eBay, Amazon and Craigslist. As the largest chain of online auction retailers, iSOLD It is designed for customers who lack the time to list items themselves or are uncomfortable with selling goods online.
For more information about iSOLD It franchise opportunities and the flexible lifestyle its franchisees enjoy through business ownership, click here.