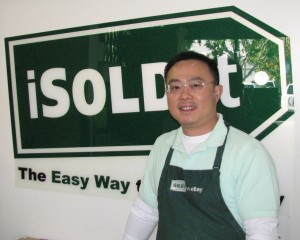 At ISOLD It, one of the many benefits of joining the franchise system is the unparalleled access to professional level marketing and public relations support for every franchisee. We know the important milestones in your entrepreneurial journey, and we want to share the message with your community, too.
To this point, iSOLD It franchisees and home office staff often appear in the media, either to tell the brand story or to share the entrepreneurship, marketing or sales news of the day.
Recently, iSOLD It of Pasadena franchisee Hal Sonifin appeared in the Pasadena Independent to discuss some tips about how to reduce holiday debt using smart organization and compartmentalization. Hal gave advice on the items that are commonly found in people's houses that are going unused but could potentially be sold through iSOLD It for top dollar, including old electronics, musical instruments, designer handbags and sporting equipment.
"It's estimated that the average person has about $2,500 worth of valuable items laying around the house. That's a lot of extra income that most people don't realize is sitting in their very own house. This can help reduce holiday debt," the article says.
Click here to read the full article.
For more information about ISOLD It franchise opportunities, click here.