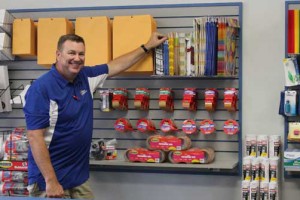 At iSOLD It, one of the many benefits of joining the franchise system is the unparalleled access to professional level marketing and public relations support for every franchisee. It's important to us to provide opportunities for your community to learn from you as a local expert in your field.
To this point, iSOLD It franchisees and home office staff often appear in the media, either to tell the brand story or to share the entrepreneurship, marketing or sales news of the day.
Recently, iSOLD It of Hockessin owner Rick Martin appeared in the Hockessin Community News to discuss some tips about how to reduce clutter during spring cleaning. His tips included getting rid of trash, selling unwanted or unused items and donating everything you can't sell.
Click here to read the full article.
For more information about ISOLD It franchise opportunities, click here.