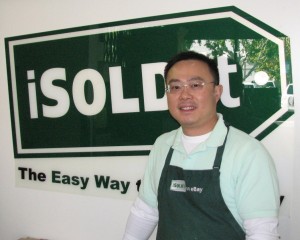 iSOLD It franchisees are as diverse as the services the brand offers, and come from many different career and life backgrounds. However, all franchisees have in common the desire to discover within themselves a budding entrepreneur and provide their communities with top-notch services.
Meet Hal Sonifin – Hal owns iSOLD It in Pasadena, California. With a background in finance and industrial engineering, Hal became an iSOLD It franchisee to explore business ownership for himself as well as to provide a service. Now more than 10 years into his entrepreneurial journey, Hal has come to appreciate the flexibility he's afforded and the freedom he has to spend time with his two children.
For more information about iSOLD It franchise opportunities and the flexible lifestyle its franchisees enjoy through business ownership, click here.