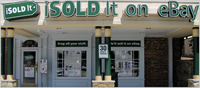 Owner:
Mike Hadad

Manager:
Brian Lord

Address:
12101 Darnestown Road, Gaithersburg, MD 20878

Phone:
301-990-2040
301-990-2045 Fax

Email:
info@isolditmd.com

Website:
www.isolditmd.com

Hours:
Mon-Sat 10am-6pm
Sun CLOSED
Follow Us!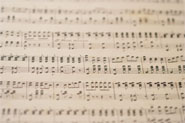 Pretty much everyone knows this tune having heard or even sung it during some New Year's Eve celebration at one time or another. In the original Scottish dialect auld lang syne means- "old long since; long, long ago; days gone by or old times". The tune is a traditional Scottish folk song and the words are from a poem written by Robert Burns in 1788.

The message of the song is to toast to past times with good friends. Usually only the chorus and the first verse are heard. However, it's the last verse, seldom sung, that truly captures this meaning:

Take my hand, my trusty friends,
And give me your hand too,
Let's drink to yesterday, my friends
to auld lang syne.

Cheers to a new year and another chance for us to get it right.

Oprah Winfrey

A New Year's resolution is something that goes in one year and out the other.

(Unknown)

New Year's Eve is like every other night; there is no pause in the march of the universe, no breathless moment of silence among created things that the passage of another twelve months may be noted; and yet no man has quite the same thoughts this evening that come with the coming of darkness on other nights.

Hamilton Wright Mabie
(American Writer)

| January 2014 | |
| --- | --- |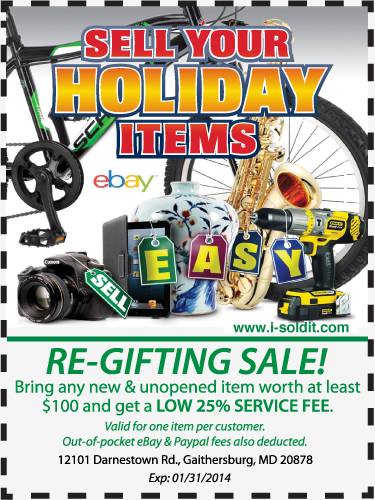 For offer-click on coupon to print and bring to store.
One coupon per customer. Only coupon offer shown above will be honored; no alterations or changed copies please.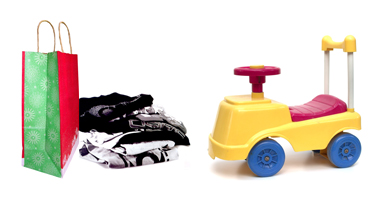 Retail analysts put Christmas gift returns at about $46 billion (2010 season figures). The most returned presents include games, electronics and clothing. The breakdown by percentage is as follows.
Clothing including shoes: 62%
Games, toys and hobbies: 16%
Consumer electronics: 14%
Kitchen and bath items: 13%
Beauty, cosmetics and toiletries: 10%
Jewelry including watches: 10%
(Percentages reflect mentions of more than one item by respondents.)

There are other methods of gift disposition according to Consumer Reports:
Re-gift
Toss
Donate
Resell
After opening a gift that wasn't right for you, you don't need to experience a hassle during the process of returning or exchanging. The same goes if you need cash instead of the merchandise you received.
Collectibles are big on the resellers market. Is it time to sell that Thanksgiving gravy boat, New Year's glasses or Christmas houses?
If so, come to iSold It!
| | |
| --- | --- |
| | iSold It will help sell those unwanted gifts and holiday collectable items for you at online stores like eBay. All you do is collect the cash. We take care of the rest including taking eBay approved photos, posting your items and handling all aspects of the sale and shipment to the buyer |



Do you know someone that could benefit from our services? A very simple way to introduce them to iSold It is to click the Forward to a Friend button just below.


Would you pay $2.6 million to go to lunch with this gent?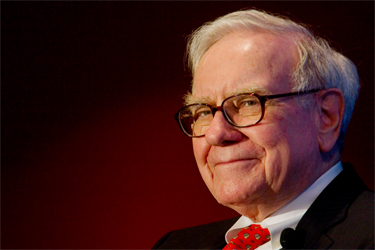 (Pic from therichest.com)



You might if you had the money to burn and you knew it was time with Warren Buffet, reputed to be the third richest man in the world. That's what an anonymous bidder paid on eBay for a few hours of lunch with him.

Mr. Buffet gives the proceeds to Glide Memorial Church of San Francisco—a charitable organization that has been feeding people for over 50 years.

(Note: This was the third highest item (behind a yacht and a jet) ever sold on eBay.)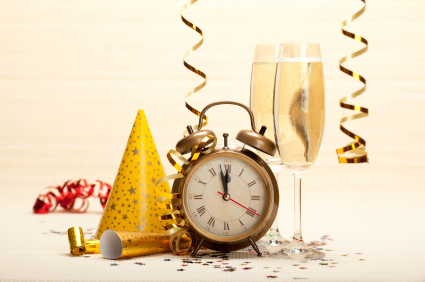 New Year's Day is probably the most celebrated public holiday in the world. The festivities reach their peak at the stroke of midnight as the New Year begins in each time zone. The January 1st celebration goes back to the Roman Empire. Since 45 BC, the Romans dedicated the New Year to the god of Janus (who January is named after). He is the god of gates, doors and beginnings. He was always shown to have two faces one looking back and one looking forward.

Prior to that date, the Romans used March 1st to mark the New Year because it was the first month in the Roman calendar. January 1st is the first day of the New Year in the Gregorian and Julian calendars which were adopted by the Romans in 45 BC.

Long before that, there were thought to be celebrations around this time of the year because ancient people realized that the darkness wouldn't go on forever. They noticed the days begin to get a little longer and celebrated the renewed cycle of life.



Come visit us at our store. It would be nice to see you again.
Warmest Regards,
iSold It on eBay